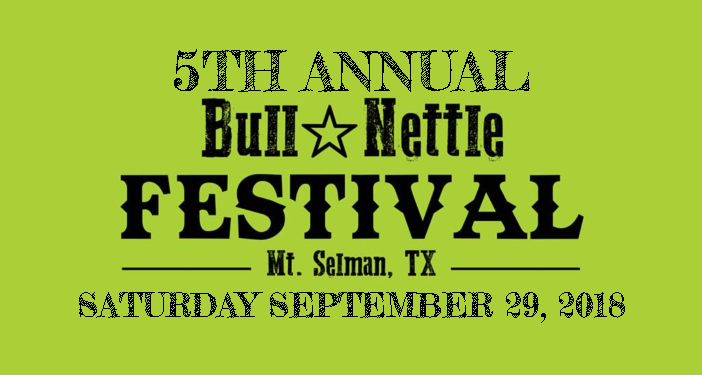 All of the fun East Texas can hold will be found in Mt. Selman on Saturday, September 29, 2018 for the 5th Annual Bull Nettle Festival. Get ready for the crowd favorite "Junk Car Race" and for this year, there is a one thousand dollar grand prize in the Bull Nettle Battle of the Bands.
In this 5th year of the Bull Nettle Festival at Cactus Speedway in Mt. Selman Texas, proceeds will benefit The Children's Advocacy Center of Anderson & Cherokee Counties.
As always, the Junk Car Race, (with cars and pickup trucks) will be a big draw and is always good for a loud but exciting event…
The event opens on Saturday, September 29 at 10 am with Vendor Booths and of course the opening Parade. The Battle of the Bands with a grand prize of $1,000 will be from 10:00 am to 4:00 pm. The Cake Walk will take place at 2:30 pm, the Chili Contest will be at 3:00 pm, and the Pie Eating Contest is at 3:30 pm. From 3:00 pm to 7:00 pm a charity auction will take place. The Junk Car Race will be at 5:00 pm, and the celebration continues with Music from the Dirty Money Band beginning at 7:00 pm and jamming until 11:00 pm.